Starting Trials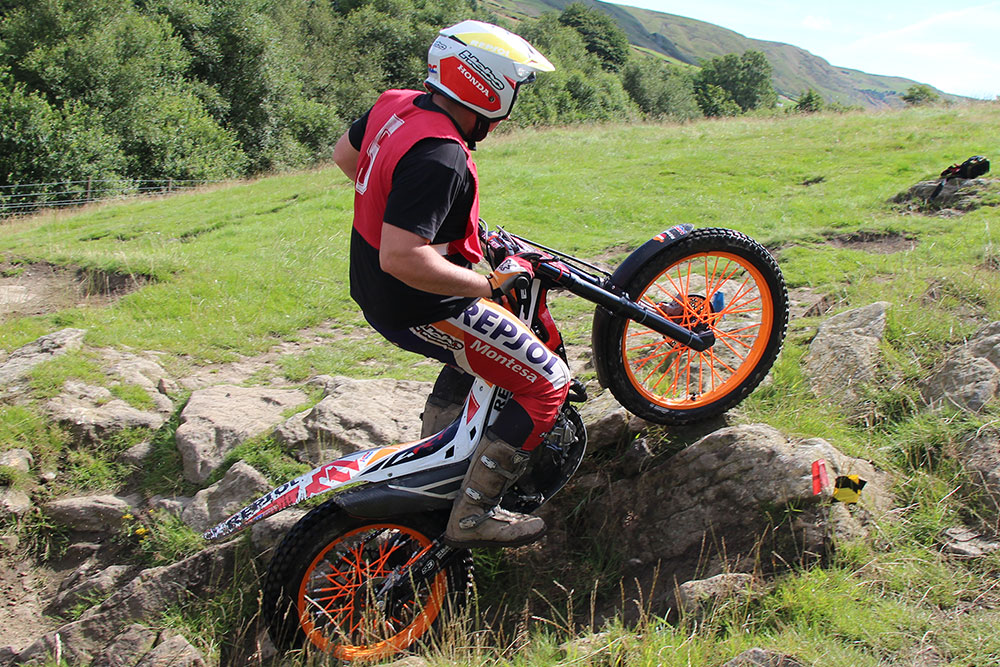 The basic aim of Trials Riding is to get yourself and a motorbike from one place to another without falling off, stopping or putting your feet down. If you can do that, then you've recorded a clean. Touch the ground with a foot, you'll lose one point, two dabs and it's two points lost, any more than two loses you three points. And if you fail to reach the end of the section, that's five points gone. Of course, it's not quite as simple as that as course plotters make it difficult by including mud, rocks, streams, ups, downs and tight turns just to make it more of a challenge! 
What do I need?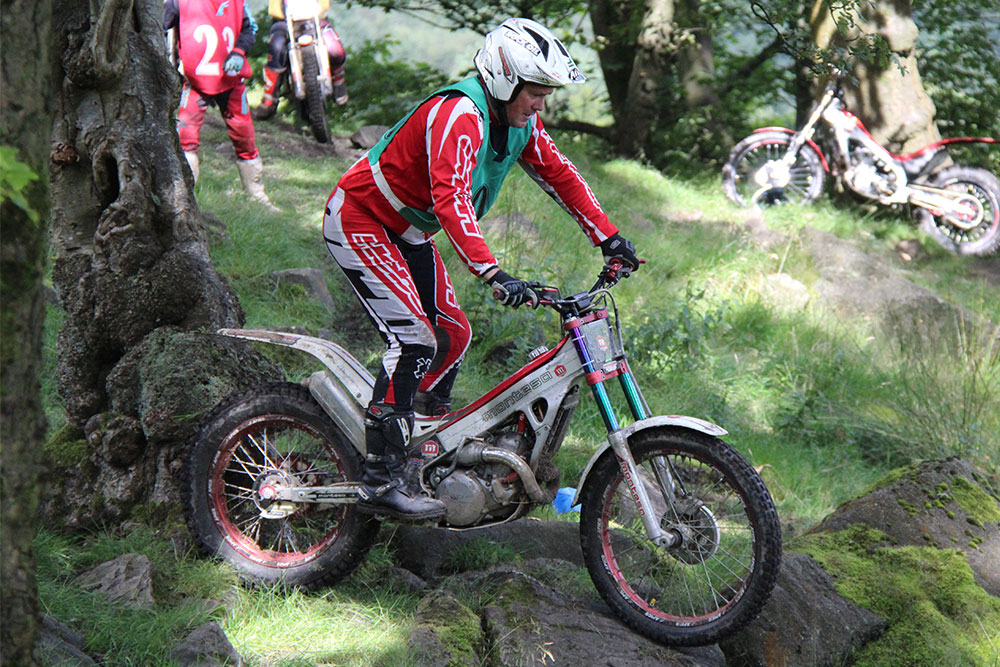 Apart from a bike, you'll need some old clothes and a helmet, boots and gloves to protect yourself. Buy the best you can afford - they'll look after you and last a long time if you look after them well. If you're lucky, you might find some 'slightly used' ones especially if you're a junior.
You'll also need a way of getting your bike to a competition and here there's a choice of sharing with a friend, a trailer, van, pickup or bike rack to fit on the back of your car. 
Also, if you're intending to enter competitions, you will need to sign up with the ACU so that you are officially registered for trials events.
Where can I find out more?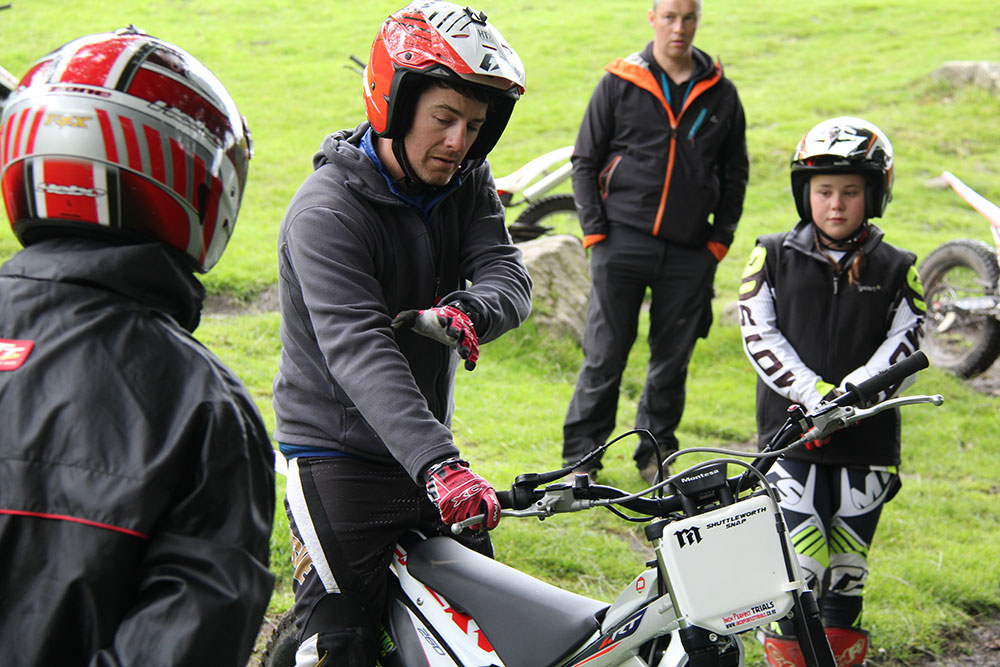 Links to websites giving more information about the sport of motorcycle trials
Bikesport GB - The Auto Cycle Union is the body which controls all motorcycle sport in the UK and their website contains lots of useful information including details of all events.
Trials Central - is a very useful website which contains news items, results and reports from competitions and a calendar of forthcoming events. It also includes an online forum where you can get (and give) advice on all aspects of motorbike trials.
Where can I practise?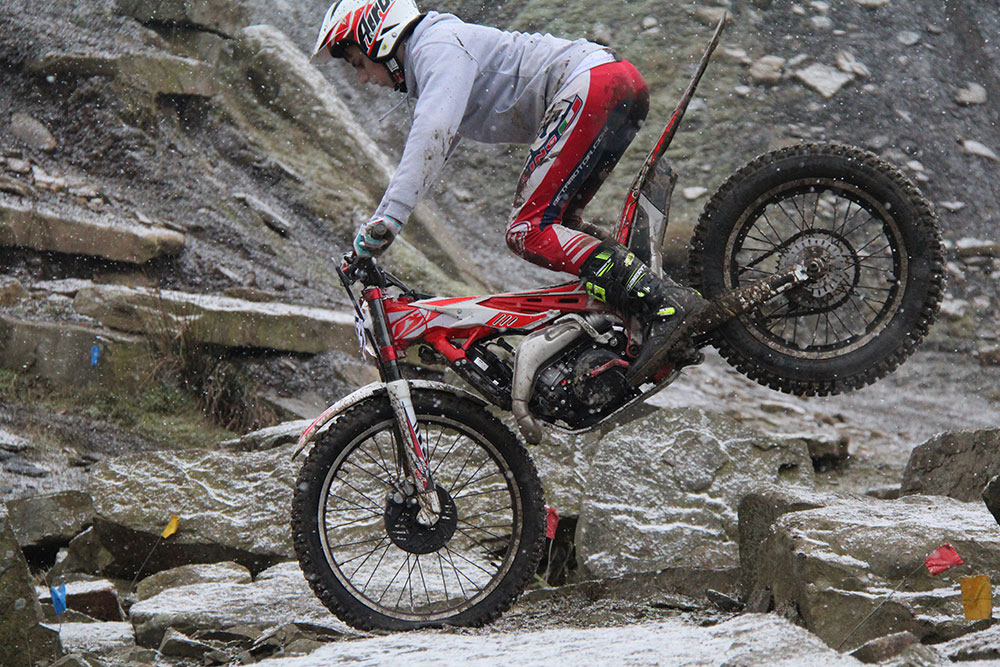 It's very helpful to have a local practice ground where you can ride without the pressure of a competition. If you are very lucky, you may know a local landowner who will let you use some of their land. If not, there are a few local places where you can ride for payment of a daily fee. These are at:
Cowm Leisure - a very large quarry near Whitworth, Rochdale. See their website for more information.

Feniscowles - a disused moto-cross track southwest of Blackburn with a stream and woodland. Just off Livesey Branch Road - follow Stockclough Lane approximately one mile. Contact: Pete - 01254 830554

Parkwood Off-Road - a very large area of woodland at Tong, near Bradford. Is used for World Championship Trials. More information on their website

Cliviger - hillside with streams and woodland near Holme Chapel, on the A646
You must make sure that you have the landowner's permission to be on their land - failure to have this may result in confiscation of your bike!