Membership valid through 2021
Due to the suspension of activities during the CV-19 pandemic, the club has decided that 2020 memberships will be extended for the whole of 2021.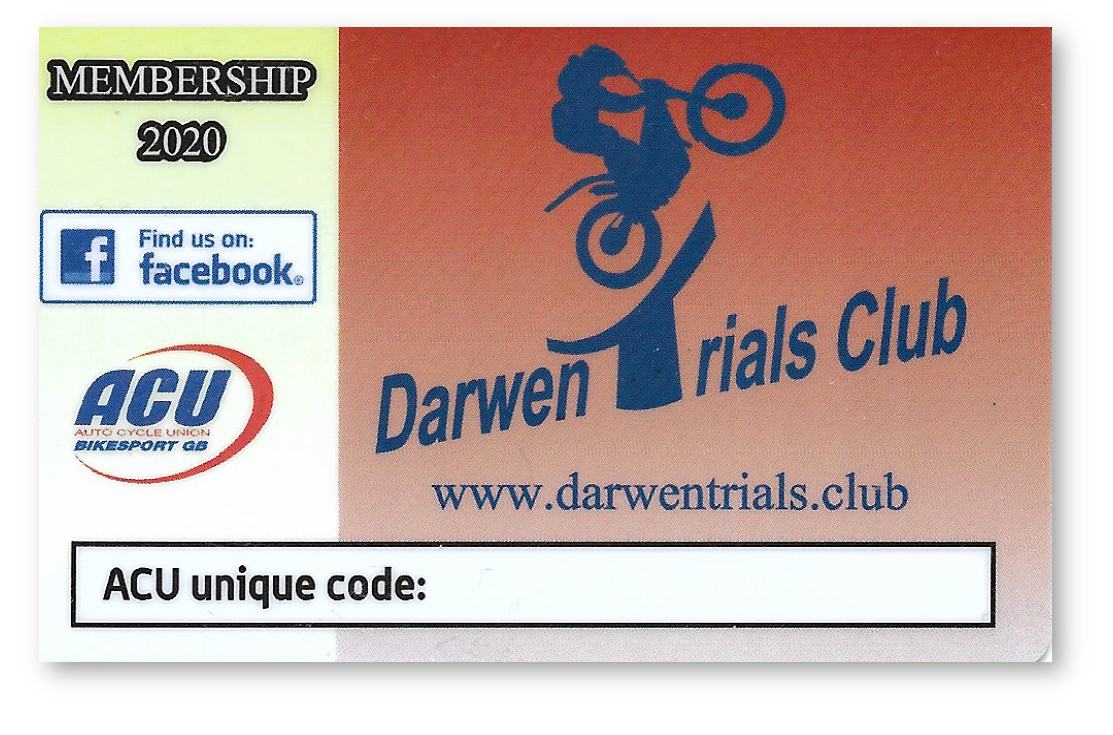 To be able to enter a trial organised by an ACU club, a rider must be a member of an ACU affiliated club and have a Trials Registration with the ACU. Joining both the club and the ACU should be done through the ACU website. This may be a two stage process as you will need to wait until your club membership is validated by the club. You can begin the process by visiting the ACU website and completing the application process. Click here.
ACU Renewals - existing members

If you are renewing your ACU registration, you do not need a code. Simply complete the ACU registration process - click here - and indicate whether you wish to pay your Darwen membership. Your ACU registration will be approved ONLY when your Darwen subscription is completed. Darwen membership taken through the ACU website will cost £6 to include the cost of administration.
Please note that as we do not currently have a Membership Secretary, membership cards will not be posted but can be collected at an event.