Ray Kemp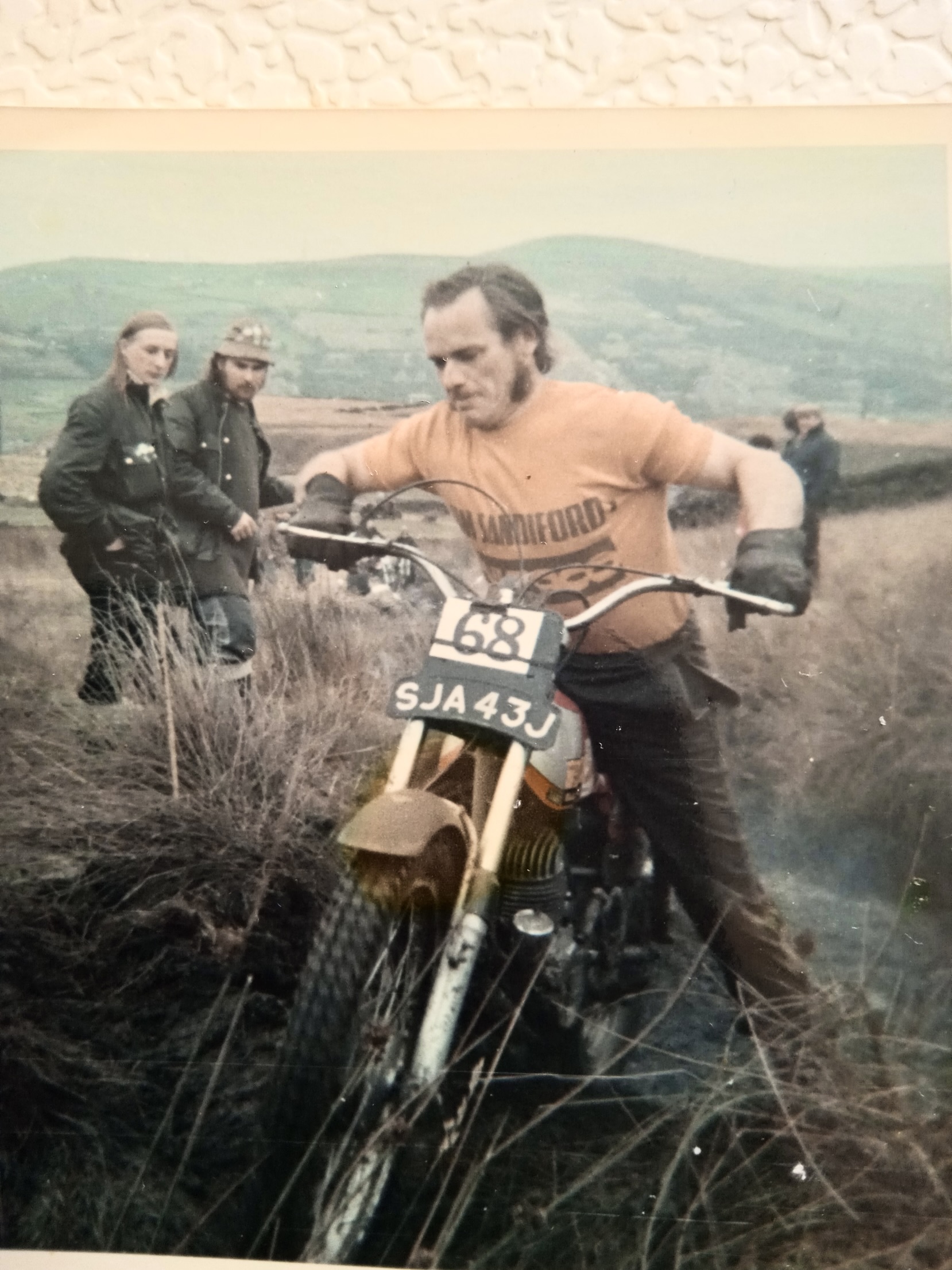 We're very saddened to hear of the passing of the former Darwen Club Secretary, Ray Kemp.
Ray took up the secretary role in 1967 when the club had single figure members and over the next 12 years built it up to a few hundred members before passing it on to Brian Walmsley in 1979 due to work commitments. He was a keen trials rider and close friend of Geoff Broughton, Derek Lord and James (Jim) Sandiford to name a few, being an ACU steward overlooking road racing, grass track and trials events always putting DMCC on the map.
Our deepest sympathies go to his family and friends.
Our next Trial - October 2nd
Unfortunately, due to a number of factors including the uncertainty over fuel availability, we have regretfully taken the decision to cancel this Saturday's event.
We will be in touch with all riders who have pre-entered by email within the next day or so.
Novice Beginner Trial - Top Quarry, Lothersdale
Our Novice Beginner trials are aimed at providing a safe Saturday afternoon challenge for both beginner and experienced riders hoping to improve their skills.
Online entry only through ACU online entry system - Click here
Day licences available
Full range of courses - Easy, 50/50, Novice, Hard Novice
50/50 course will be a mix of Easy and Novice sections
Start time: 2pm prompt
Rider briefing 1:50pm

Q&A
I am a complete beginner - how do I enter?
Three steps -
You will need to be registered with the  Ride ACU site - Click here
Join Darwen Trials club - once you have registered (Step 1 above), login and go to the Club Membership/ Apply or Renew link, then find Darwen MC & CC in the club list. Click 'Select' then 'Proceed'. Complete the form and Select 2021 membership complete the Declaration, then Proceed
Get a licence - once you have completed steps 1 & 2, go to the My Licences / Apply for a New Licence and follow the procedure for a Trials Licence.
2021 Darwen Membership is Free of Charge, a 2021 Trials Registration is £12 for the year.

Are day licences available?
Yes - these are also available online and cost £3. One will be added to your entry fee if you do not have a current licence

When do entries close?
Online entries will be available until midnight on the Friday before the event. Unfortunately, we will not be handling any cash at the event so entries on the day will not be available.
Restarting trials - help needed!
As you may have seen, clubs are now permitted to start trials again providing certain conditions are met. These are shown in the next item below. This does add a little extra to the workload and, due to work demands for our current Secretary / Membership Secretary / Results team / Website administrator / Facebook group manager, this is all a little too much. So, for events to start again some help is needed. Let's say that again - this time with emphasis - SOME HELP IS NEEDED!
So you're still reading? Well, if you're one of the one per cent who does wish to contribute so that the other 99% can simply turn up and ride, what can you do to help?  We are currently short of a Membership Secretary to handle, er, memberships and Event Secretaries. Both jobs involve mostly form-filling and box-ticking so would suit somebody with a little free time and good organisational skills. Naturally, we won't just say, 'Get on with it!' - but will give you any help and support you need. If you think that you may be able to help get us back off the road, please give me a call. Occasionally, someone might even thank you.