Ray Kemp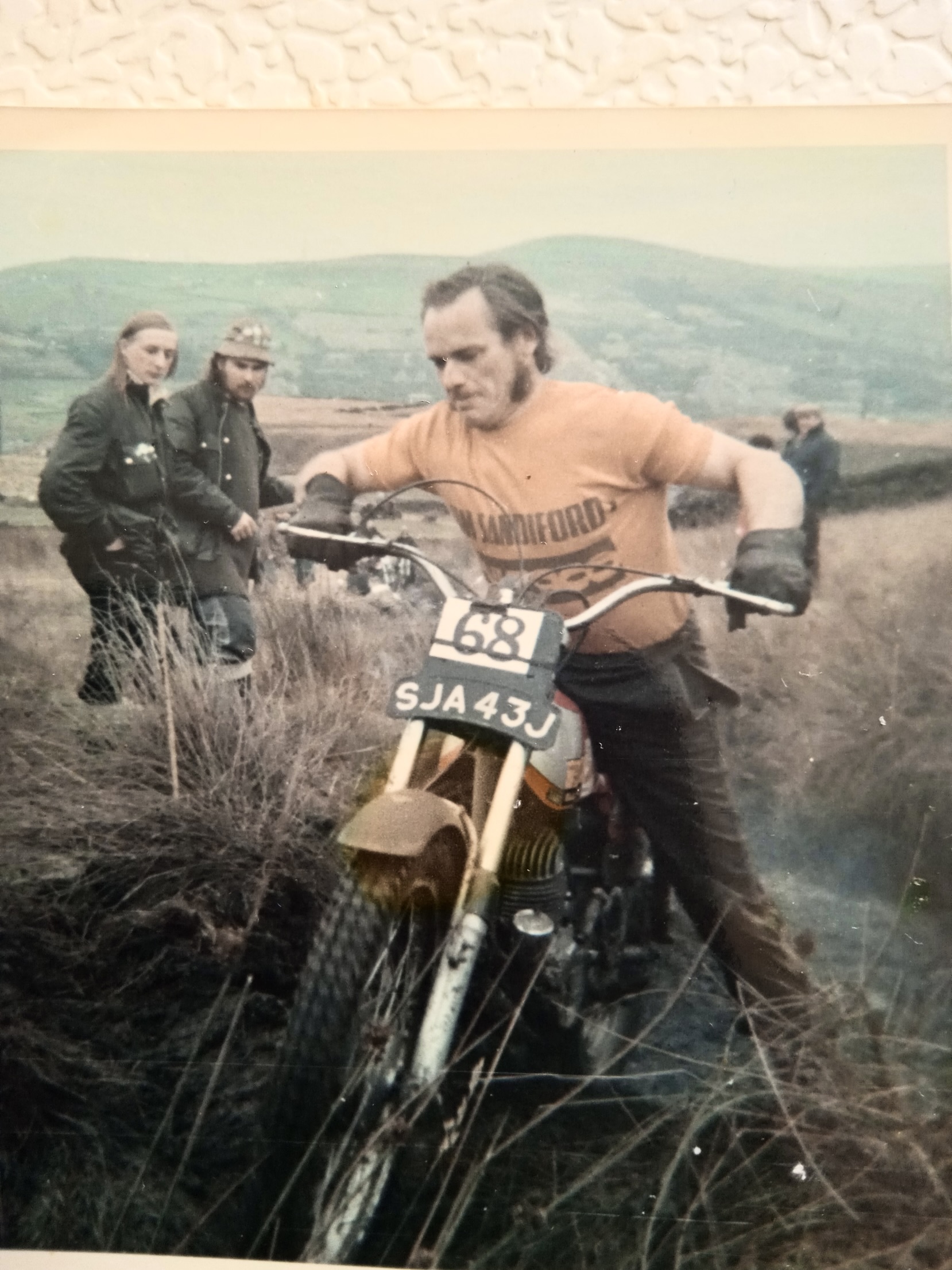 We're very saddened to hear of the passing of the former Darwen Club Secretary, Ray Kemp.
Ray took up the secretary role in 1967 when the club had single figure members and over the next 12 years built it up to a few hundred members before passing it on to Brian Walmsley in 1979 due to work commitments. He was a keen trials rider and close friend of Geoff Broughton, Derek Lord and James (Jim) Sandiford to name a few, being an ACU steward overlooking road racing, grass track and trials events always putting DMCC on the map.
Our deepest sympathies go to his family and friends.
Darwen Membership renewal - now online
Go to ACU membership/entry website - https://www.ride-acu.uk/secure/login.aspx
Login - if you are a new member, you will need to make an account
Click on Club Membership / Apply or Renew
If it shows that you are already a Darwen member for the current year, click on the link which says, Find and Apply for membership online with a different club
In the list of clubs, find Darwen MC&CC - click in the Select box, then click Proceed at the bottom of the page
Fill in as much of the form as possible. If it asks you about a transponder, just make something up! Same with other items.
Select 2022 Membership - it's £FREE again!
Click the three boxes at the bottom of the page.
Then click Proceed.
That should be it!
Our next Trial - October 2nd
Unfortunately, due to a number of factors including the uncertainty over fuel availability, we have regretfully taken the decision to cancel this Saturday's event.
We will be in touch with all riders who have pre-entered by email within the next day or so.
Novice Beginner Trial - Top Quarry, Lothersdale
Our Novice Beginner trials are aimed at providing a safe Saturday afternoon challenge for both beginner and experienced riders hoping to improve their skills.
Online entry only through ACU online entry system - Click here
Day licences available
Full range of courses - Easy, 50/50, Novice, Hard Novice
50/50 course will be a mix of Easy and Novice sections
Start time: 2pm prompt
Rider briefing 1:50pm

Q&A
I am a complete beginner - how do I enter?
Three steps -
You will need to be registered with the  Ride ACU site - Click here
Join Darwen Trials club - once you have registered (Step 1 above), login and go to the Club Membership/ Apply or Renew link, then find Darwen MC & CC in the club list. Click 'Select' then 'Proceed'. Complete the form and Select 2021 membership complete the Declaration, then Proceed
Get a licence - once you have completed steps 1 & 2, go to the My Licences / Apply for a New Licence and follow the procedure for a Trials Licence.
2021 Darwen Membership is Free of Charge, a 2021 Trials Registration is £12 for the year.

Are day licences available?
Yes - these are also available online and cost £3. One will be added to your entry fee if you do not have a current licence

When do entries close?
Online entries will be available until midnight on the Friday before the event. Unfortunately, we will not be handling any cash at the event so entries on the day will not be available.