Our next Trial - March 4th - Cancelled
Due to the weather, this event has been cancelled. Our next scheduled event is Round 1 on our Evening Series sponsored by Hotel Land Developments on April 25th. Look forward to seeing you all then.
Tom Ollerton - Founder Member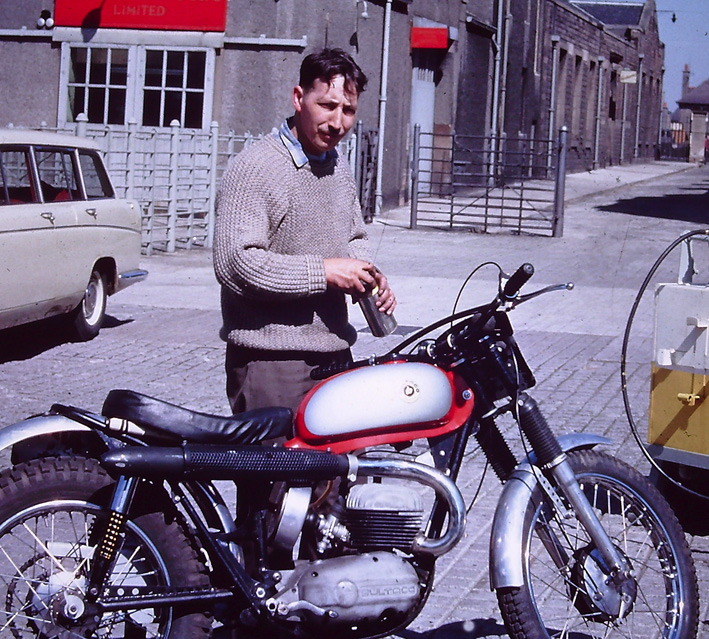 Sadly, we have learned of the passing of Tom Ollerton. Tom was a founder member of the club and served as Secretary. He died in Haydock nursing home on Dec 25th aged 91. Funeral arrangements available at Edwin Ainsworths , Churchbank Street, Darwen. Our deepest sympathies to his family.
Here is a fascinating summary of Tom's motorcycling years copied from Trials Central and submitted by his son, John.
Annual General Meeting - November 15th
This year's AGM took place on Wednesday, 15th November at the Fisherman's Retreat, Ramsbottom and was attended by eight members.
The following officials were appointed for the coming year:
Chairman - Steve Collinson, Vice-Chairman - Martin Jackson, Treasurer - Steve Collinson, Trials Secretary - Alex Sykes, Membership Secretary - Ian Capper, Publicity Secretary - Barry Sanderson, Observer Organiser - Chris Chew.