Darwen Trials Club - Affiliated to the NWC ACU Ltd
According to a yearbook recently seen by a member, the club has existed in one form or another for approaching 70 years,  "Primarily a Social Club, the Darwen and District Motor Cycle and Car Club was founded in 1949. There was a club in Darwen in pre-war years but little was know about it, and therefore the present club is in effect a new venture." A scan of the complete page appears below.
Early Days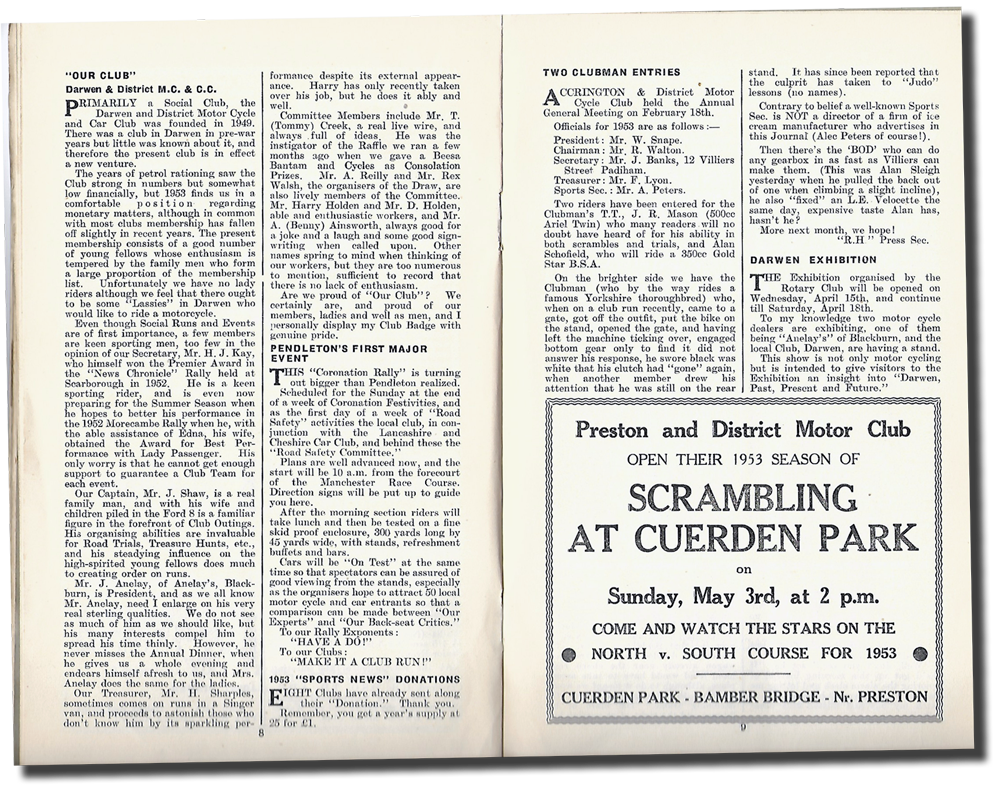 Tom Ollerton
One of the club's founder members was Tom Ollerton who was heavily involved in the development of the Bultaco marque in the 1960s. Tom sadly passed away in late 2017 and some details of his life can be found here.