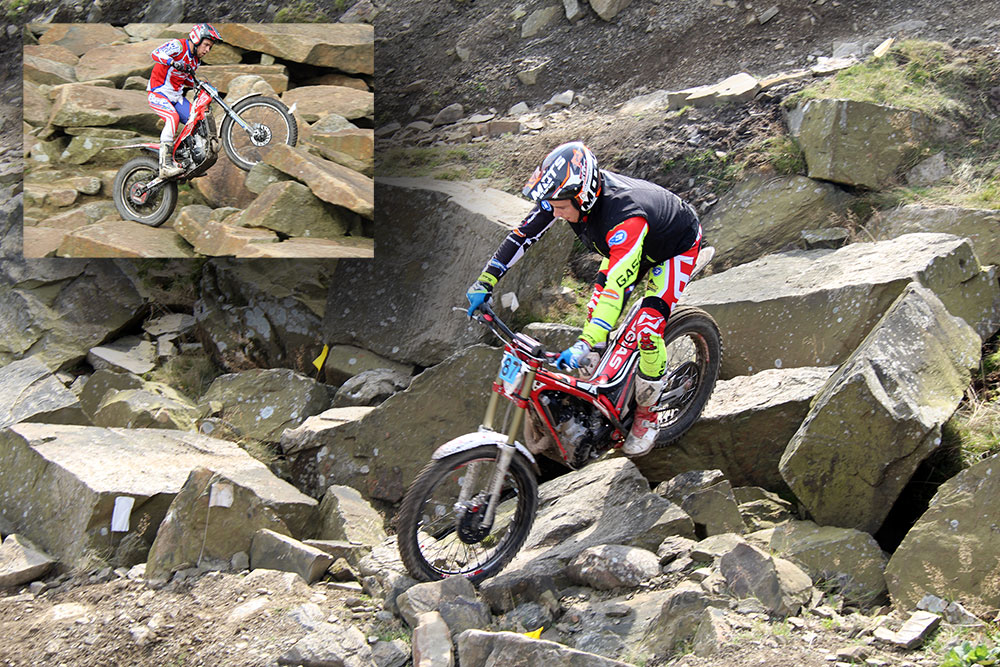 This year's Jim Sandiford Memorial Trial proved to be the closest result seen on Darwen territory for a long time. Gas Gas rider Dec Bullock and course plotter Jack Spencer were so closely matched that the premier award had to be decided with the 'Furthest Clean' tie-break. In the Intermediate class there was a well-deserved win for Andy Brooksbank with Martin Jackson taking the Novice class and Will Sagar the Beginner's class.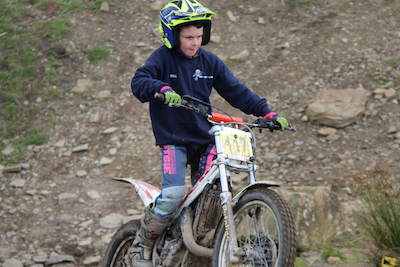 With four laps of ten sections, the Back Cowm quarry course promised a tough set of challenges for all the courses. A good entry of eleven riders in the Experts class promised some good riding and a tight battle for the prize. Both Dec and Jack started out well losing only a single mark on the first lap - Jack was the first on 8, followed by Dec on 10. A single dab on lap 2 for Dec, two for Jack saw the Gas Gas rider take an outright lead which he would not give up until section 8 on the last lap. This saw both riders tied with 3 marks lost and out in front at the end of the competition. So it was on to 'Most Cleans' with 37 apiece then, using the 'travelled furthest with the least marks lost' clause, the win was in favour of Bullock. Further down the field a closely fought battle saw Bradford's Kieren Childs (12) ease out local favourite Andy Cripps (14) to third place.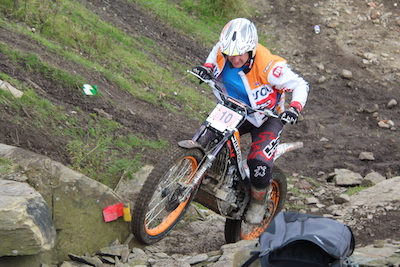 Andy Brooksbank took the Intermediate win with 14 marks lost over Ben Hanson (21) and Josh Worthington (27) and Over-40s rider and club stalwart Martin Jackson (17) just edged out Andy Fitzsimmons (19) in the Novices. Eight year-old Will Sagar gave his elders a lesson in the Beginners class losing 8 marks to take the win over Grant Brotherton by a single mark. 
Overall, a full compliment of observers and cooperative weather helped keep things moving at this tough venue. Although a severe test, the overwhelming feedback from the riders was that this had been a very successful trial and they were appreciative of the efforts of observers, course plotters and the organising team. Thanks, also, to Cowm Leisure - We'll be back!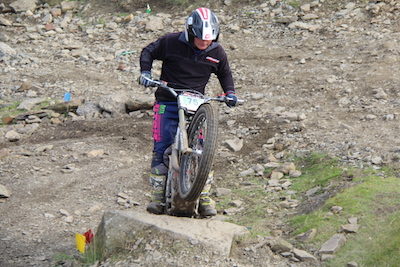 Results - Experts 1. Dec Bullock (3), 2. Jack Spencer (3), 3. Kieren Childs (12) Intermediates 1. Andy Brooksbank (14), 2. Ben Hanson (21), 3. Josh Worthington (27) Novices 1. Martin Jackson (17), 2. Andy Fitzsimmons (23), Stephen Smith (18) Beginners 1. Will Sagar (8), Grant Brotherton (9), 3. James Clark (12)
Provisional Results  - 

Jim Sandiford Memorial Trial