Membership renewal can be completed online through the ACU website at the same time as you renew your trials registration for 2018. Click here to go to ACU's secure member site. Once there, you will see the following screen.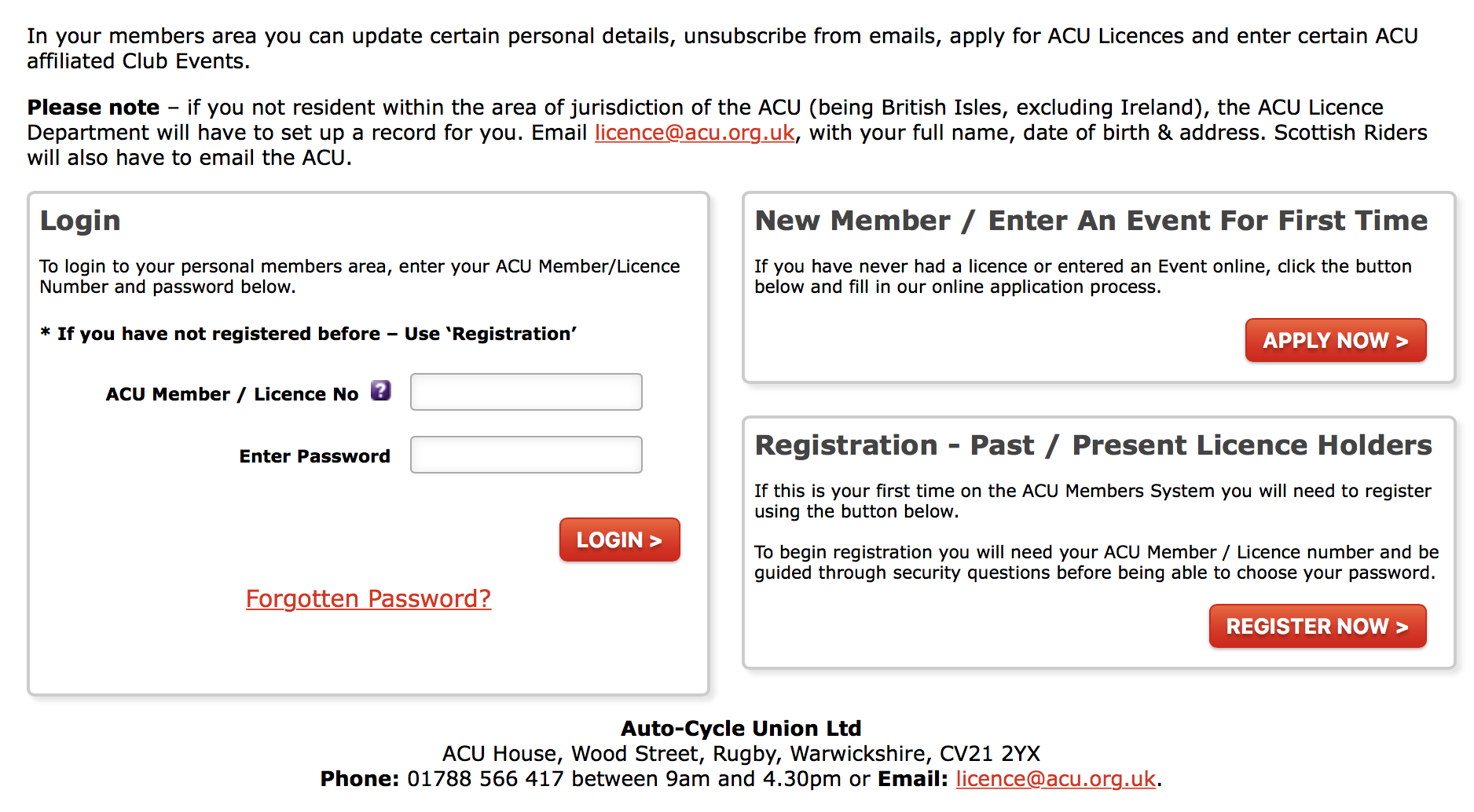 You have three options:
If you have already registered with the ACU, you should just use the Login at the left of the screen. Once logged in, you should click on the View / Renew Licences link on the left. This will take you through the process where you can renew your licence and club membership. 
If you are completely new to the ACU, the New Member option is for you and
The third option is for existing or past ACU members who have an ACU registration number but have not registered online before. 
You will need:
A credit or debit card
For new registrations, you will a recent passport sized photo of yourself.
Around ten minutes to complete the medical and legal forms in the process.
You can also email the ACU for further details using the address - This email address is being protected from spambots. You need JavaScript enabled to view it.